Gribble House Paranormal Experience
Savannah, GA 31401
Phone
912-856-4316
Email
info@gribblehouse.com
Website
www.gribblehouse.com
Year Founded
2012
Number of Members
7
Areas Served
Savannah, GA and surrounding
Specialties
The crew of the Gribble House Paranormal Experience (GHPE) can help you unravel the mysteries of the unknown that may be residing in your residence or your work. Whether you would like us to do an investigation or simply offer advice, GHPE can help, no matter where you live. With the professionalism and knowledge we have, we can provide you with an understanding and piece of mind of what may be occuring.

We have a variety of equipment, from the traditional (EMF detectors, digital recorders, ghost boxes) to the state-of-the-art (Ovilus, Digital IR Cameras, RT-EVP: Real Time EVP Recorder) and offer professionalism, knowledge, and guidance of the unknown.

Details
Currently, the crew of the Gribble House Paranormal Experience runs a nightly, two hour, lock-down style investigation at the site of the Old Gribble House in Downtown Savannah, giving those curious about the unknown the opportunity to explore and uncover mysteries.
| | | |
| --- | --- | --- |
| | | |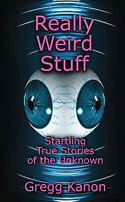 Available at: Outskirts Press
& Amazon