Project Ghost-Find
East Bend, NC 27018
Contact Name
Michael Renegar
Phone
336-692-7881
Email
tsarmike818@yahoo.com
Alternate Email
proghostfindadmin1@gmail.com
Website
pgfnc818.ning.com
Founder
Michael Renegar, David Crutchfield
Year Founded
2000
Number of Members
6
Areas Served
Western North Carolina, Southern Virginia, Northern South Carolina
Specialties
Researching folklore and origins
Details
Project Ghost-Find has a repository of legends from Western North Carolina, and has investigated many cases, including Lydia of Jamestown, The Lawson Murders, Payne Road in Stokes (NO connection, whatsoever to Lawson!), Richmond Hill Law School, The Old Forsyth County Home, etc...

We also have a new group. The site is http://sites.google.com/site/camelcityspiritseekers,,You can also find CCSS on My Space...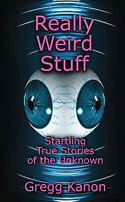 Available at: Outskirts Press
& Amazon