Spirit of the Appalachians Paranormal Research Society
Burnsville, NC
Contact Name
Anthony Ford
Phone
(898)2843169
Email
afordgh@gmail.com
Year Founded
2009
Number of Members
15
Areas Served
Anywhere we can get to. However we definitely serve NC, Tenn, Va, SC, Ga.
Specialties
Objective research, investigation and analysis of data collected during our investigations.

Our secondary mission is the collection and preservation of the culture and history of any place we are involved in. We make every effort to record and document our clients and anyone who is aware of the paranormal claims and history of the location and surrounding area.

Details
Our Website:

http://www.thesaprs.org/

For Evidence Presentation we use Youtube Youtube Channel:

http://www.youtube.com/user/SAPRSociety/feed

If anyone wishes to read our client education materials they can be found on the website.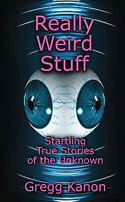 Available at: Outskirts Press
& Amazon