Spectral Walkers Paranormal Society
Honolulu, HI
Contact Name
Leilani
Email
angel.of.snow999@gmail.com
Alternate Email
cince92@gmail.com
Website
www.facebook.com/spectralwalkers
Founder
Leilani & Carly
Year Founded
2012
Number of Members
2
Areas Served
Skin Walker Ranch, UT

Barron Woolen Mills, UT

Leslie's Family Tree Restaurant, UT

Ted Bundy's property, UT

Starvation Lake, UT

The Woman in Black, Tooele, UT

Specialties
Ghosts, aliens, witches, demons
Details
SWPS is a team of paranormal investigators whose passion is to actively research and document our paranormal experiences and findings. SWPS is dedicated to add further research and knowledge of the paranormal field. SWPS is set out to help those in need and the paranormal field.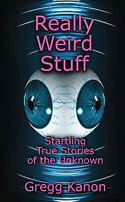 Available at: Outskirts Press
& Amazon