Paranormal Science & Investigations
Virginia Beach , VA 23455
Contact Name
Krystina Lenear
Phone
757-589-3741
Email
ParanormalScienceInvestigation@gmail.com
Website
ParanormalScienceInvestigations.webs.com
Facebook
www.facebook.com/ParanormalScienceInvestigations
Twitter
@PSI_tm
Youtube
www.youtube.com/user/ParanormalScienceInv
Founder
Krystina Lenear
Year Founded
2012
Number of Members
7
Areas Served
VA,WV,MD,NC
Specialties
Paranormal Investigations, Metaphysics, Practical Science, Cleansing, Residential and Commercial Background checks, Geology.
Details
PSI is a collaboration of Paranormal Investigators, Scientists, and Special Technicians. PSI investigates unexplained activity, and disturbances for our clients.

Mission Our main objective is to Help our clients understand activity, or disturbances they are experiencing.

Description The goal of PSI is to determine whether a disturbance is science, or paranormal based. We Help our clients resolve their theories, and worries in any situation.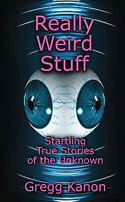 Available at: Outskirts Press
& Amazon