Central MN Ghosthunters
Spring Lake Park, MN
Contact Name
Amie or Danae
Email
cmngh@yahoo.com
Website
www.centralmnghosthunters.com
Founder
Amie Labo
Year Founded
2010
Number of Members
6
Areas Served
All of Minnesota, western Wisconsin, other areas as necessary...
Details
CMNGH is a non-profit group, located in Spring Lake Park, MN. We serve Central Minnesota, including the Twin Cities and other surrounding areas. Our objective is to investigate and research claims of paranormal or haunted activity, and provide help to clients. Investigations are conducted in a professional manner, using scientific methods, with evidence-based analysis. Personal information is kept confidential, and not shared with other groups.

If you believe you are experiencing paranormal/haunted activity and would like us to investigate your location, please contact us at cmngh@yahoo.com. Because we are a non-profit group, our services are always provided free of charge.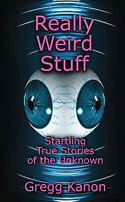 Available at: Outskirts Press
& Amazon