Lost Souls Paranormal
Aiken, SC 29803
Contact Name
Steven Hicks
Phone
8032700564
Email
LSParanormal2012@gmail.com
Alternate Email
lostsoulsparanormal12@yahoo.com
Website
www.lostsoulsparanormal.net
Founder
Steven Hicks
Year Founded
2010
Number of Members
13
Areas Served
We have just two new Divisions to our team. We now cover the Atlanta, GA surrounding area and also the Savannah, GA surrounding areas. Plus we cover the CSRA which includes Augusta, GA and Aiken, SC.

Atlanta Division contact: Nicolle Gradzki Mancino (770-375-8458)

Savannah Division Contact: Robin Reagin (912-347-9676)

Details
Lost Souls Paranormal was Founded by Steven Hicks along with Co-Founder Bobby Reese. We are a group of individuals who came together in late 2010 with the same goals and determination to help those who have had experiences with the paranormal. We also provide investigations at historical sites, cemeteries, churches, and park-lands.

All of our investigations are done free of charge and confidential.

General Information

If you have any questions or any location ideas please either post on our wall or send them to our email.

Mission

To investigate and substantiate claims of the paranormal. One of our main goals is to assist those individuals who are or have had experiences with the paranormal. We gather authentic evidence, analyze the data and determine if a location has any paranormal activity. We then inform the home or business owner on the evidence collected and the type of phenomena occurring with the area.
| | | |
| --- | --- | --- |
| | | |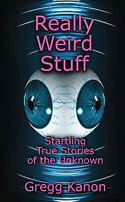 Available at: Outskirts Press
& Amazon