X Paranormal
Victorville, CA 92394
Contact Name
Crista McCauley
Phone
760.596.8533
Email
L-wicked-L@hotmail.com
Alternate Email
Cory@xparanormal.org
Website
www.xparanormal.org/
Founder
Cory
Year Founded
2011
Number of Members
18
Areas Served
All of Southern California
Specialties
X Paranormal is a paranormal research/investigation group based in Southern California, dedicated to helping people troubled by paranormal activity in their homes free of charge. Through controlled scientific experiments, research, and field investigations, we search for understanding the mysteries of the paranormal. We utilize the latest and most advanced digital cameras, audio recorders, video recorders, electromagnetic field (EMF) detectors, infrared thermometers, and other technological devices to capture physical evidence of the elusive paranormal. We also apply a healthy skepticism (not dismissive close-mindedness) and the scientific method to truly discern what is happening and determine whether or not something genuinely mysterious is happening or if it can be explained better by more natural and simpler means.
Details
X Paranormal is based on three core values which direct us in how we operate:

1.To better understand the nature of the paranormal through proper investigation, collection of evidence, and interaction with fellow paranormal researchers.

2.To help those who have to endure living in a haunted location, which can be frightening and dangerous, by doing everything we can for them as a free public service.

3.To train and educate people new to the paranormal field, teaching them proper investigative techniques, and to inspire them to continue on in their quest for the truth.
| | | |
| --- | --- | --- |
| | | |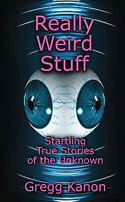 Available at: Outskirts Press
& Amazon