All Girl Paranormal Society Colorado Springs
Colorado Springs, CO 80909
Contact Name
Jordan or Lorie
Phone
719-434-7575
Email
Allgrlparanormal@aol.com
Website
www.allgirlparanormalsociety.com
Founder
Jordan & Lorie
Year Founded
2013
Number of Members
6
Areas Served
Colorado Springs, Colorado

Manitou Springs, Colorado

Denver, Colorado And all surrounding areas.

Specialties
EVP/ Video/Stills

Discreet and compassionate.

We also do Home & Business Cleansings and Blessings.

And we are FULLY insured.

Details
WE enjoy helping people. We do our investigations with a scientific approach. With the help of our equipment, we can collect and further our research to help our clients know that there is "life after death". And we never charge for any investigation. We always investigate for FREE. You can never charge for "Peace Of Mind".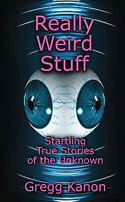 Available at: Outskirts Press
& Amazon